@media screen and (min-width: 480px) and (max-width: 960px) { #header { display: none; } }
Note: Members must use "Member Login" to view data
Home of 8 Genealogy Websites! Ancestor databases in Alabama, Georgia, Kentucky, North Carolina, South Carolina, Tennessee and Virginia!
Online Genealogy & Ancestor Resources
Members have access to Transcripts and Images of Wills and Estates in the State of South Carolina; also Bible Records, A List of Early Settlers (origins), The Austin Collection of Genealogy Notes, Confederate Births, Deaths, Burials, Church Records, Early Settlers, Folders: Private Collections, Gedcom Files : print/download, Genealogies Families, Revolutionary War Pensions, Videos, Historical and Genealogical.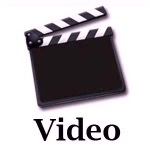 Pioneer Families LLC d/b/a Georgia Pioneers Atlanta, Georgia 30342. A subscription website. Your password will be on the bottom of the invoice
&copy Pioneer Families LLC. All Rights Reserved.